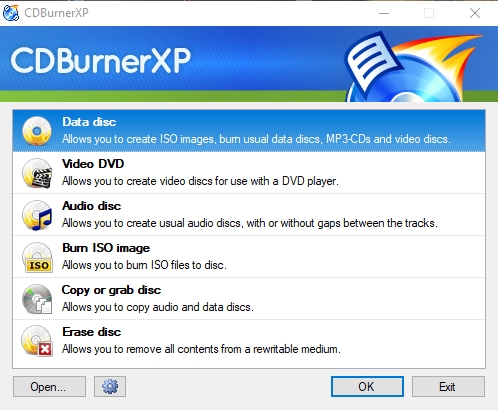 CDBurnerXP is a simple, lightweight and easy to use free burner you can use to backup content on CDs & DVDs.
It allows you to:
make ISO images, data discs, MP3 CDs and video discs
make video discs for use with a DVD player
make audio CDs/DVDs with or without gaps between tracks
burn ISO files to CDs/DVDs
a data compilation can be saved locally as an ISO image
copy CD/DVD audio and data discs
create bootable media
erase all content from re-writable CDs/DVDs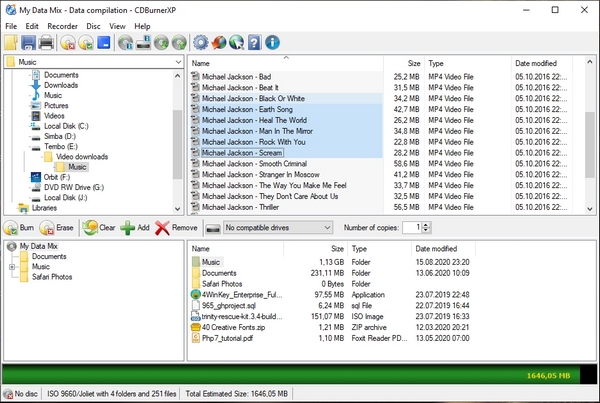 System requirements
Win XP, Vista, 7, 8 and Win 10.
Download CDBurnerXP
You can learn more about and download the about 5.1 MB CDBurnerXP from the publisher's site at https://www.cdburnerxp.se. You can also download it in portable form; install it on a flash or other portable external drive for use on other PCs.