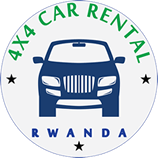 KN5 road, Remera, Kigali, Rwanda
KN 5 Road, Remera
Kigali
RW
4X4 car rental Rwanda is the best car hiring agency in Kigali. We have the best cars for hire from Kigali to any location in Rwanda. Get in touch with us for the perfect deals.
We have the perfect Rwanda car rental Service which offers the clients the opportunity to hire cars with or without a driver.  Our wonderful team of drivers is well-knowledgeable about the different regions in Rwanda and they are able to take you to any destination. You will love having the best moment under the guidance of our wonderful drivers. For clients who are looking forward to hire the cars at any moment, we are ready to surprise you with our wonderful experience.
We have a wonderful and dependable team of reservation managers who are always willing to get you the best cars for hire in Rwanda. Our reservation managers are able to advise you on the best cars for hire. They will offer the best advise and it is always up to the client to make the best decision.
We have a wonderful fleet of 4×4 safari cars which can take you to any destination in Rwanda. Our safari cars are managed by the best team of mechanical engineers who are highly knowledgeable and experienced in cars, they will always make sure that you get the perfect car for hire in Rwanda.
We hire the cars for any duration. For clients who may simply want to hire for a long period of time, we will be available to get them the perfect cars for hire in Rwanda. What are you waiting for, enjoy the best Rwanda experience by hiring our cars today.